Our projects and exhibitions
De Chiara Projects-

Salon Space Mitte, Berlin September 2016
Artists: Summer Wheat, Delia Gonzalez, Rachel Urkowitz, Lisa Kirk, Micki Pellerano, Mary Ann Strandell, Tine Steen, Rachel Phillips, Dustin Schenk, and Ernest Jolioceur
Ditty Bop Stroll,
CMOA: Children's museum of the arts, NYC
collaboration with artist, IRO Jan - Sept, 2015
A Global Pizza conference/ Roundtable discussion, Berlin
performance and food created by artist Jacquelyn Strycker Sept 27 and Oct 5, 2014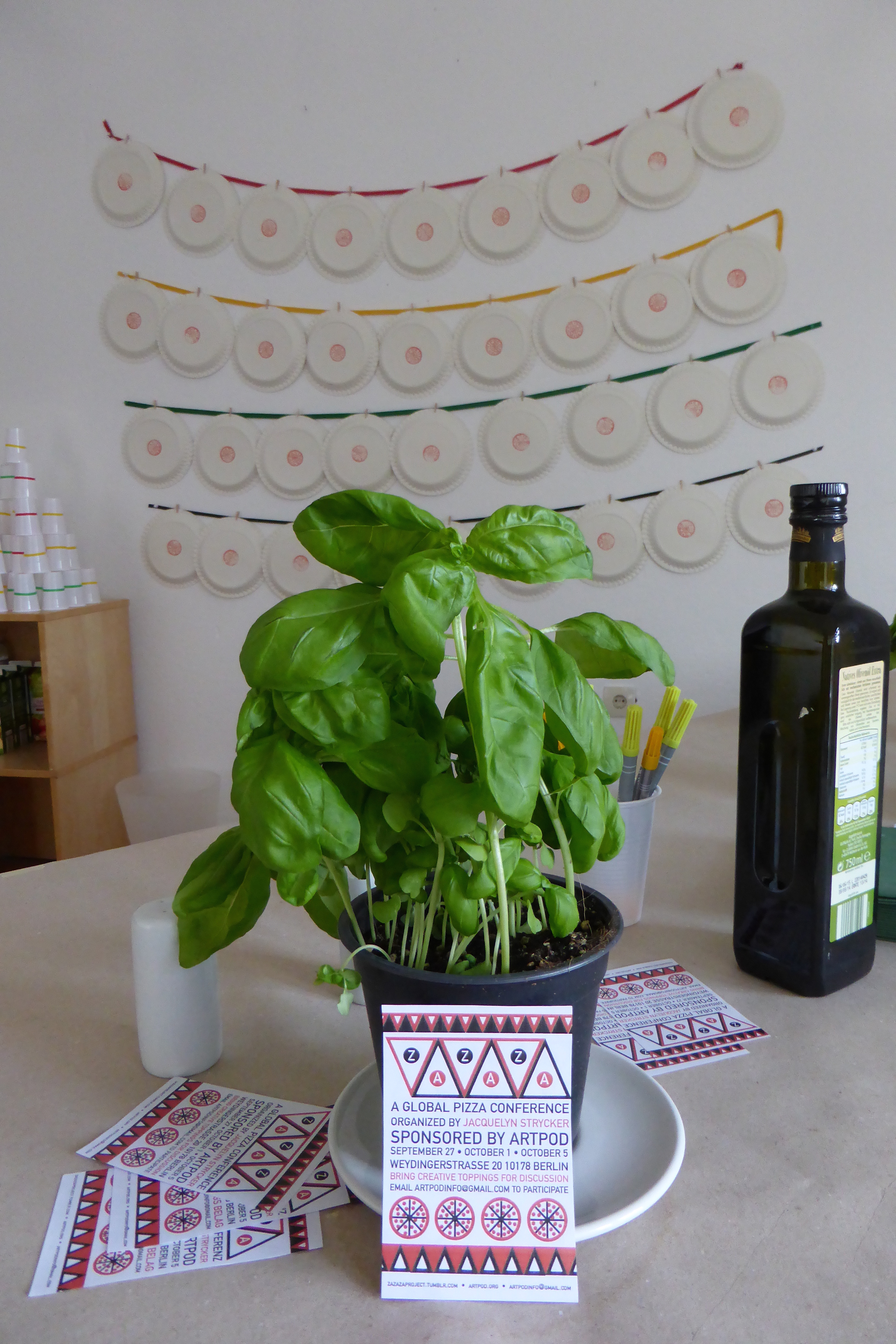 ArtPark, soho, New York City
P.S. 3: Charrette School in the West Village of NYC Benefit Exhibition - March, 2014
Artists: Betsy Alwin, Amanda Browder, John Dombroski, Cao Fei, Delia Gonzalez, Ellen Harvey, Timothy Hutchings, Lisa Kirk, Ken Landauer, Elin Lennox, Marisa Mandler, Maria Molteni & NCAA (New Craft Artists in Action), Dustin Schenk, TROUBLE: Laura Paris & Sam Hillmer, Stefan Saffer, Chuck von Schmidt and Rachel Urkowitz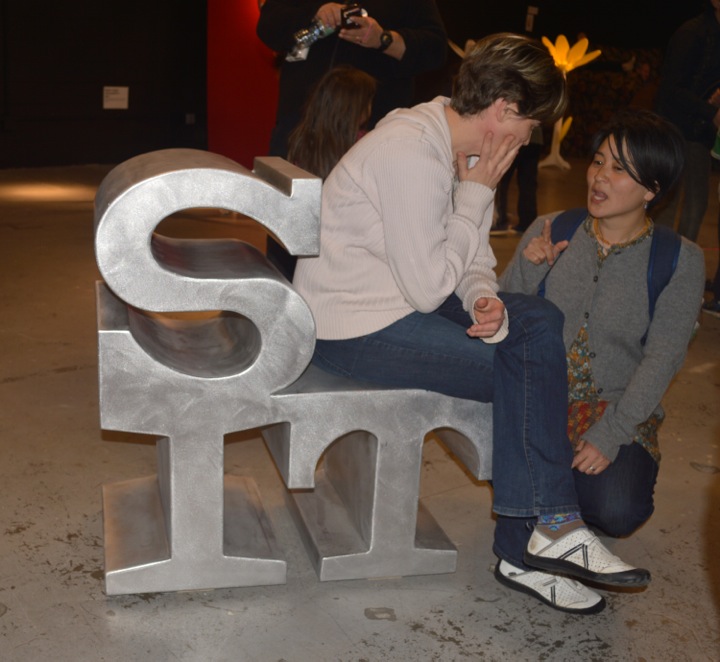 Imaginary Travels–off on an adventure!
Galerie im Marstall Ahrensburg, 12 Jan - 16 Feb 2014
Artists: Max Frey (AT), Guy Ben -Ner (IL), Thomas Chapman (U.S.), Egill Saebjörnsson (IS), Stefan Saffer (DE), Dustin Schenk (DE), Jesper Just (DK), Ching Chor Leng (SG), Peter F. Piening (DE), Kirstine Roepstorff (DK), Stefanie Poellot (DE), Sebastian Hempel (DE)
Imaginäre Reisen
Amerika Haus am Bahnhof Zoo, Berlin, 03. November – 16. December 2012
Artists: Dominik Lejman (PL), Ellen Harvey (UK), Wolfgang Karl May (DE), Max Frey (AT), Egill Saebjornsson (IS), Ethan Hayes-Chute (US), Kirstine Roepstorff (DK), Michael Johansson (SE), Nina Braun (DE), Katharina Lackner (AT), Rebecca Raue (DE), Konrad Mühe (DE), Olafur Eliasson (DK), Stefan Saffer (DE), Andy Graydon (US), Thilo Frank (DE), Sophie Erlund (DK), Franz Hoefner und Harry Sachs (DE), Sebastian Hempel (DE), Hollie Chastain (US), Guy Ben-Ner (IL), Eduardo Basualdo (AR), Gaby Taplick (DE), Dustin Schenk (DE), David Krippendorff (DE)
Institut Imaginärer Inseln,
created by Studio Lukas Feireiss @ Schlesische Straße, Berlin
03.Nov- 01.Dec 2012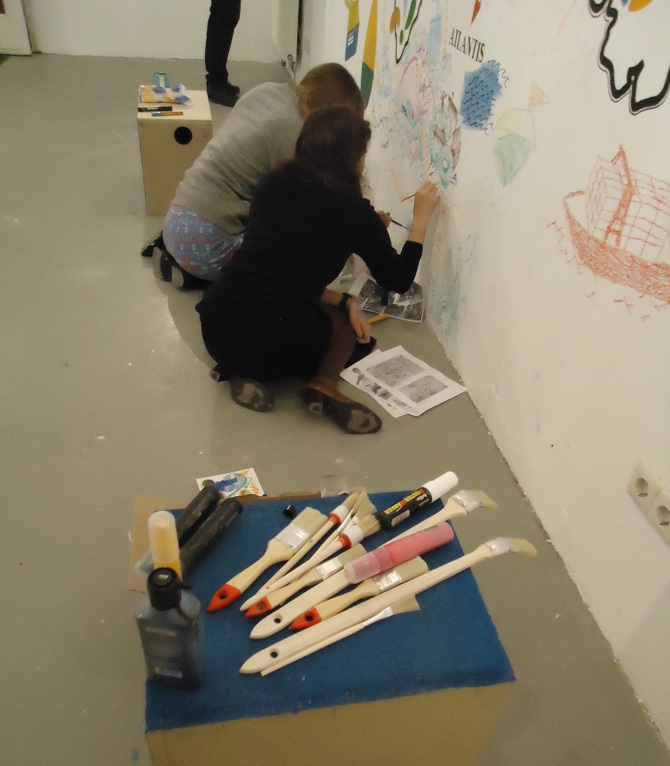 Sandwich Gallery
Public gallery on Brick Lane London
Sandwich Project was a house corner art project on Brick Lane in London, a street which leads to the famous Brick Lane Market. In 1997, over a couple of months every Sunday for about 2 to 3 hours Stefan Saffer invited artists to participate in the project and this particular house corner became a stage for very diverse art projects. The Art was not announced and people passed by to and from Brick Lane Market which takes place every Sunday.
Austertraum
@ House of Cultures of the World , Berlin (Ueberlebenskunst Festival) 17–21 August 2011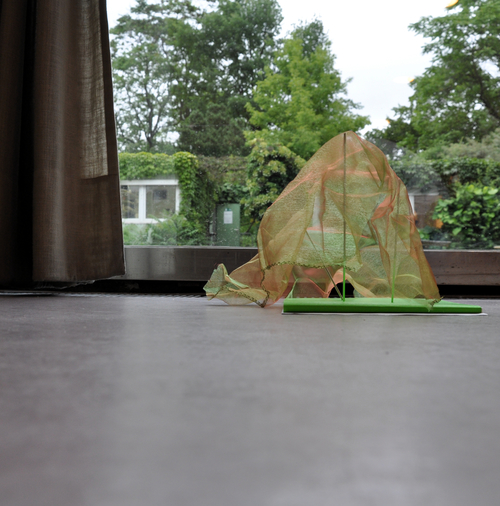 AusterTraum started as a research project at the House of Cultures of the World, Berlin within the larger framework of an exhibition called Ueberlebenskunst. Together with cultural scientist Birgit Schneider we started to look at the question of sustainability in art and culture. Interviews with experts such as geologists, ethnologists or cultural scientists were conducted and we also asked staff members of the House of Cultures about sustainability in art. In our research we came across the oyster as a symbol for survival and we found out that the term "ecology" was first created by a biologist who investigated oyster banks. We visited a oyster scientist at the north sea who showed us new oyster banks whith pacific oyster growing in the north sea water. This growths was only possible due to global warming which caused a warmer water temperature. The oyster and our visit in the slick of the north sea became to be a story for a very small mini book in which we presented a compendium of thoughts for the future. The book can be purchased at lostbooks (its only available in german language)
http://cargocollective.com/lostbooks/Austertraum